How to Fix MW3 Hueneme – Concord Error & What it Means
We've been plagued by the MW3 Hueneme – Concord error in every Zombies Mode run and we've had enough, it needs fixing.
Call of Duty: MW3 has a heavy reliance on players being online. The fairly short campaign leaves players with little to do if errors pop up, and when they do, like the Hueneme – Concord error, they can be devastating for Multiplayer and Zombies Mode.
While players can enjoy Call of Duty: MW3 both online and offline, there's a limit to how much joy it can bring without an internet connection. Some may say that playing offline is the best way because it avoids the worst part of the game's community. However, anyone trying to earn progression in Multiplayer or Zombies Mode will need to be online, even if the Hueneme – Concord error hits them as it's hit us.
Related: All Portal Locations and Symbol Codes in CoD: Modern Warfare 3 Zombies
How to Fix MW3 Hueneme – Concord Error
To fix the Call of Duty: MW3 Hueneme – Concord error, players need to restart the game and the device they're playing on. If the issue is on the player's end, it's also worth resetting the Wi-Fi router or connection to the internet to give everything a chance to restart from scratch. Then, when players load the game up again, everything should be running fine.
However, if the error is on the Call of Duty: MW3 sever end, then players will need to wait for the development team to fix whatever issue is going on. It's possible to check if there are any issues with the Call of Duty: MW3 servers through the official Activision support page. Once the page shows that all services are operational, the game should run fine.
What is The MW3 Hueneme – Concord Error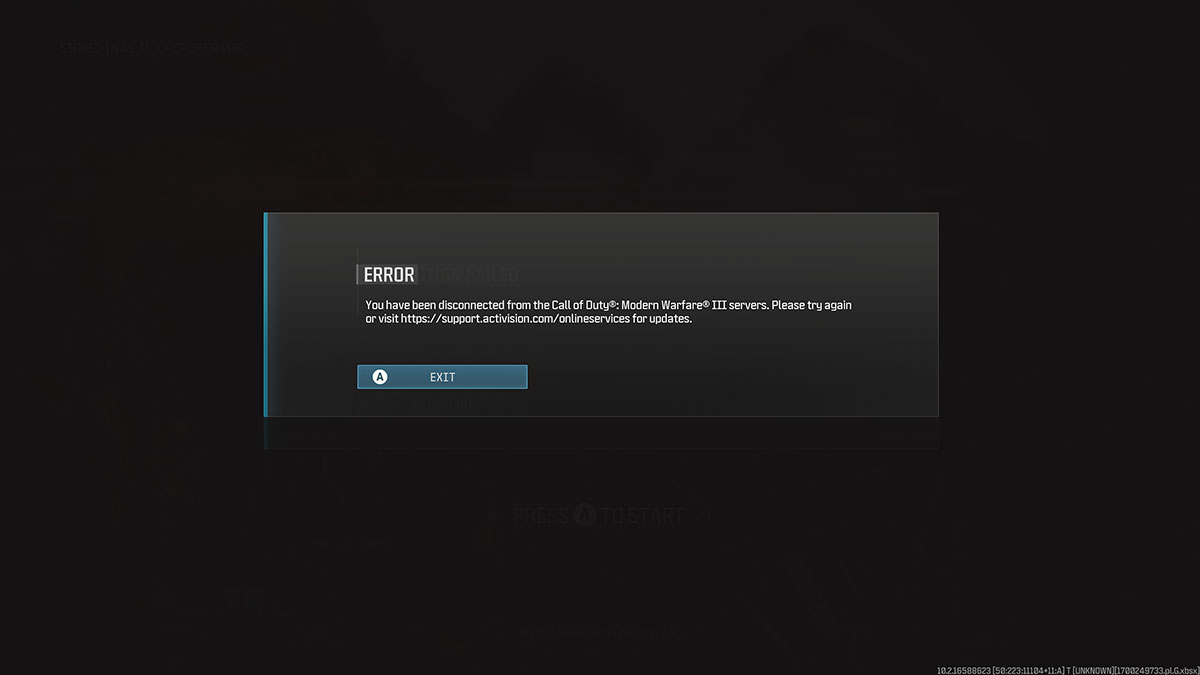 The Hueneme – Concord error in Call of Duty: MW3 is an error that's linked to the game's connection to the internet. Players will be able to see it coming if there's something wrong because Multiplayer and Zombies Mode matches will stutter and freeze. For us, we saw the zombies in our match freeze while everything else stopped around us before the error kicked us to the menu.
One side effect of this error that we noticed is that if players restart the game and their device after it crashes them to the menu, some of the items they took into Zombies Mode will be duplicated. We found an Aether Tool and Brain Rot Ammo Mod in our inventory despite having technically lost them in the match.