Is there a secret fourth route in Fire Emblem Warriors: Three Hopes?
Is there more than three?
Fire Emblem Warriors: Three Hopes is an action hack and slash RPG that focuses on the characters and settings of Fire Emblem Three Houses. Three Houses centered around the premise of a mercenary choosing to become a teacher for one of the three prestige houses within a high-end military academy. There are three different storylines that players can experience in Three Houses, each route determined by which house the player picks. Three Hopes takes place in an alternate universe where the main protagonist of Three Houses is replaced by a completely new character named Shez.
Is there a secret fourth route in Fire Emblem Warriors: Three Hopes?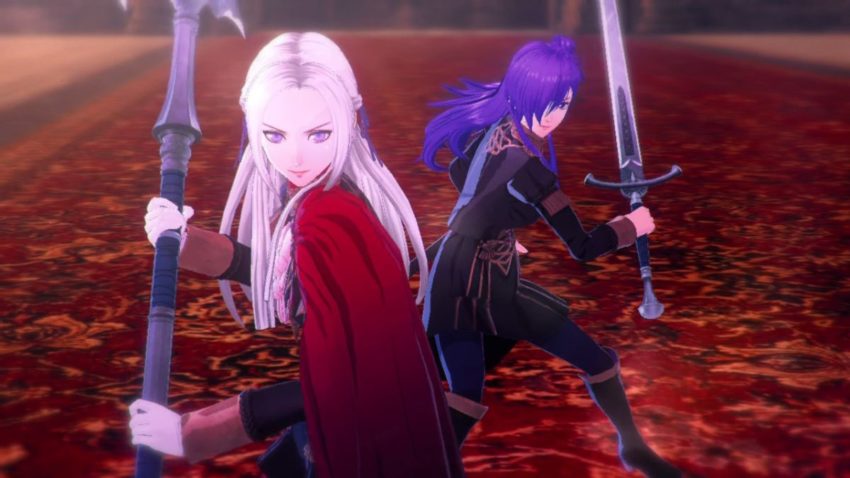 Three Hopes has three different routes just like Three Houses, and what route players get to experience is determined by which house Shez chooses. The three routes are the Scarlet Blaze, Azure Gleam, and Golden Wildfire. Each route covers similar story beats but is told through the perspective of one of the main three houses and has radically different endings. Some characters are exclusive to certain routes; for instance, characters like Hubert and Monica are exclusive in the Scarlet Blaze route. But several characters can be recruited on all routes.
Related: Can you repeat missions in Fire Emblem Warriors: Three Hopes?
One of the routes in Fire Emblem: Three House can splinter off and lead players to a fourth route. That makes Fire Emblem fans wonder if there is also a secret hidden fourth route in Three Hopes as well. The short answer is no, there isn't a secret fourth route, at least not one we have been able to discover. There is a small divergence in the storyline if you're able to recruit Byleth, but it never leads to a separate route.
There are fifteen main chapters for players to experience in all three routes. After finishing one route you can restart the game in a New Game+, which carries over a lot of your resources and even allows you to recruit NG+ exclusive characters. Starting over in New Game+ gives you the option to pick a different house and experience a new route.