Palia: Shimmerfin – How To Catch Shimmerfin
Shimmerfin Fish are great for selling, cooking or charming others with in Palia. But first you need to catch them.
To make the most of the land of Palia, you'll need to mine, fish, climb, and gather to use the resources that are before you. Whether you're fishing for skill, dishes, or just for plain fun, the Shimmerfin is a great rare fish to catch.
Unique insects and fish are critical for collections and various dishes, which can make it rewarding for your character to develop proficiency in the art of waiting with a lure. Many fish in the same category as the Shimmerfin can be used for quests and various unlocks throughout the game, like the Magic Bundle. In this brief guide, we'll explain how you can track down the rare Shimmerfin, so you can catch one or many for your needs.
Related: Palia Gardening – All Crops, Buffs, Fertilizers & Best Gardening Patterns
Where To Find the Shimmerfin in Palia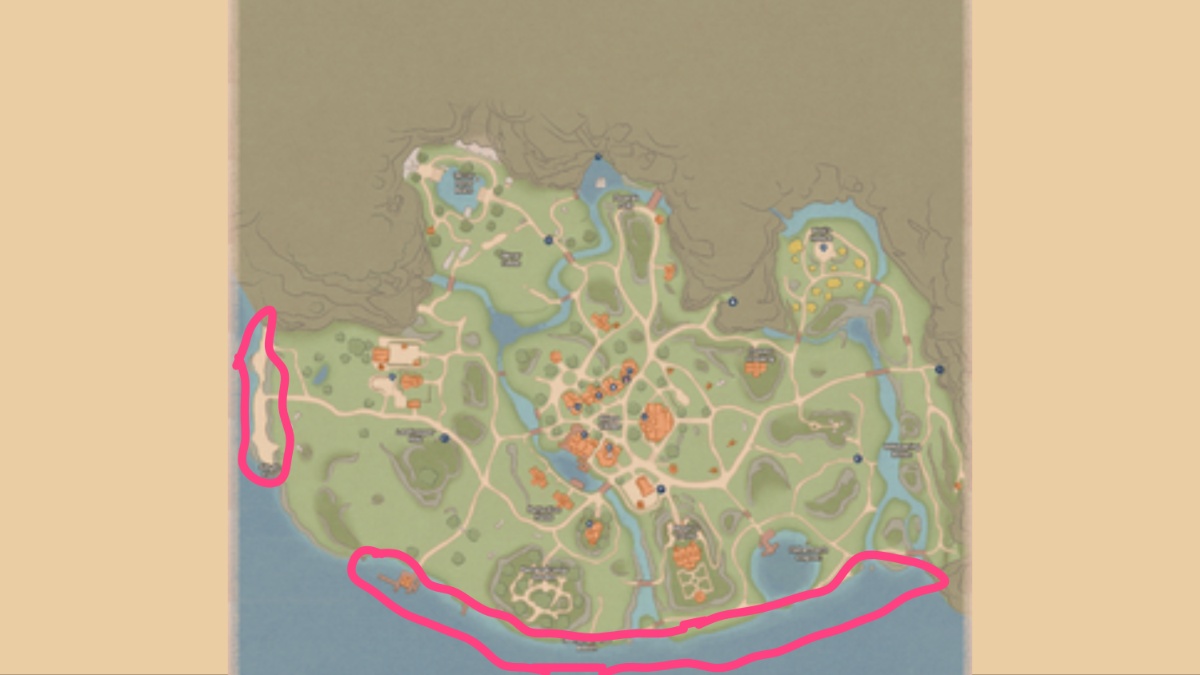 Finding a Shimmerfin in Palia is relatively simple if you know where to look. To catch a Shimmerfish, you'll need to get specific bait for your fishing rod: Worms. If you choose to fish without worms, or even with Glow Worms, the Shimmerfin will never bite. I've had the best luck with Standard Worms, it's the way to go to catch this specific kind of profitable fish.
If you want to catch a Shimmerfin, I found that anywhere along the coast of Kilima Village will spawn them as long as you have Worms on your hook. The upper western coast also makes for a great fishing spot that I recommend. Just about anywhere where you can throw your line on the coast, including Fisherman's Lagoon, is fair game for finding yourself a Shimmerfin.
How To Use the Shimmerfin in Palia
Palia fish operate according to two factors: the time of day and bait requirement. Different fish will appear based on those two things, your pool of available fish to possibly catch increases with each Rod you obtain throughout the game. Being a Rare fish, I've been able to sell the Shimmerfin for 130 Gold, which is a pretty penny for just one fish. If you happen to catch a Quality Shimmerfin, I noticed that number bumps up to a robust 195 Gold.
Related: Palia: Focus Explained – Uses, Upgrades, Renown, & Shrine Locations
Besides just selling these pretty, beta-looking fish, there are a number of other uses for them too. It's a required item that I needed for the Magic Bundle, I've also found it to be a great gift for a number of characters (like Einar). So if you want to get closer to Najuma, Hassian, or anyone else, these Shimmerfin fish can make a world of difference. Lastly, in my cooking recipes, I've been able to use Shimmerfin in fish meals, but I suggest going with a different ingredient as selling it for gold is the better option.