Who are the voice actors in Soul Hackers 2? Full English voice cast
A new trailer has revealed the main cast's voice actors.
Soul Hackers 2 has been getting a lot of focus on publisher Atlus' Japanese YouTube channel, but we now have a new, albeit short, English trailer that has revealed who will be voicing the game's main characters, alongside additional info from Atlus.
Previous Atlus games, particularly the Persona series, have received praise for their English voice acting, so Soul Hackers 2 will likely continue the trend. Some fans will no doubt recognize the cast list, especially since at least a few of them have appeared in previous Atlus games, and we've compiled all the actors announced so far and where you might have heard them before.
Megan Harvey (Ringo)
Megan Harvey is taking the lead role as main protagonist Ringo. While her resume isn't as extensive as some of her fellow cast members, she's been rapidly gaining more video game roles. Atlus fans will recognize her as Sophia from Persona 5 Strikers, as well as both Hanabi and Alice Ichijo in Scarlet Nexus.
Erica Mendez (Figue)
Though not a playable party member, Figue is one of Soul Hackers 2's central characters and is voiced by Erica Mendez. She's been doing voice acting for over 10 years now across anime and video games. She's worked with Atlus before on 13 Sentinels: Aegis Rim, where she played Natsuno Minami, and is also the voice of Fire Emblem: Three Houses' Bernadetta, a role she's reprised for Fire Emblem Warriors: Three Hopes.
Zach Aguilar (Arrow)
A Devil Summoner and member of the Yatagarasu group, Arrow is voiced by Zach Aguilar. He's only been an active voice actor since 2014, but has managed to land major roles in both anime and video games. Examples include Tanjiro, the main protagonist of Demon Slayer, Fire Emblem: Three Houses' Byleth (the male version), and Nier: Replicant's player character during the first half of the game.
Erica Lindbeck (Milady)
The second Erica on the cast list, she is voicing Milday, another Devil Summoner who is part of the Phantom Society. Lindbeck has appeared in several Atlus games already, with perhaps her most recognized role being Futaba Sakura in Persona 5. She's also known for voicing Jessie in Final Fantasy VII Remake.
Griffin Puatu (Saizo)
Saizo, the fifth and final party member, is voiced by Griffin Puatu. Although his earliest voice role is from 2004, Puatu didn't start getting regular work until 2014. Since then, he's voiced Dohalim il Qaras, one of the playable characters in Tales of Arise, and Ganke Lee in Insomniac's Spider-Man: Miles Morales.
Edward Bosco (Raven)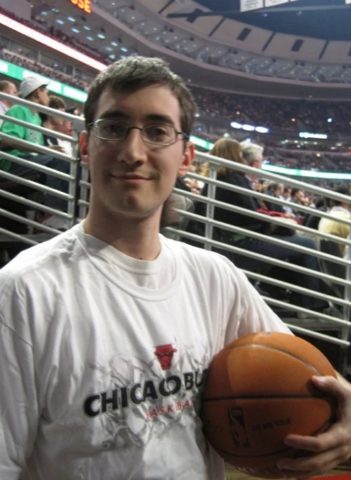 A former Yatagarasu member and Arrow's mentor, Raven is voiced by Edward Bosco. He's made appearances in a lot of anime and video games, including but not limited to Guilty Gear Strive as ninja Chipp Zanuff and the Legend of Heroes: Trails of Cold Steel series as Machias Regnitz, a role he's regularly reprised since the first game.
Chris Hackney (Kaburagi)
As someone intent on killing Arrow, Kaburagi will likely be a recurring enemy for the main characters. He is voiced by Chris Hackney, He's mostly done anime work but he's worked alongside his fellow Soul Hackers 2 cast members before. Like Erica Mendez, he was one of the main protagonists of 13 Sentinels: Aegis Rim, Juro Kurabe, and he played opposite Zach Aguilar in Fire Emblem: Three Houses as Dimitri.
Sarah Williams (Jack Frost / Ai-ho)
Another prominent name among video game voice actors, Sarah Williams will be reprising her role as the demon Jack Frost, who has regularly appeared throughout the Megami Tensei franchise and is the closest thing Atlus has to a mascot character. In Persona 5, Williams also voiced fortune teller Chihaya Mifune and she's been voicing League of Legends icon Jinx since 2013.
Patrick Seitz (Victor)
Victor is a recurring character in the Devil Summoner series, aiding the player with fusing new demons. He is voiced by Patrick Seitz, who has been in the business since 2000. Aside from voicework, he also works as an ADR director and script writer. Most fans will know him from his acting roles, though, such as Jiren in Dragon Ball Super and Jeritza in Fire Emblem: Three Houses.
---
For anyone unfamiliar with Soul Hackers 2, it's the long-awaited fifth entry in Atlus' Devil Summoner series, which is itself a part of the Megami Tensei franchise. Much like the Persona games, it's a turn-based RPG that will see you recruit demons to aid you in battle. It releases on August 26 for PlayStation, Xbox, and PC platforms.