The four best Fortnite toys to purchase in 2020
What are some of the best Fortnite merchandise and toys you can buy?
Fortnite is the biggest video game in the world and arguably of the biggest of all-time. Players from around the globe of all ages hop on a wide array of platforms to enjoy the battle royale in all its glory. As such, the game's developer, Epic Games, is capitalizing on its success with the merchandise. Most notably, toys that emulate some of Fortnite's most popular items and weapons. However, some look and perform better than others. So, which ones should you buy in 2020?
As Fortnite is a game that depends mostly on guns and shooting, it makes sense that one of the most well-liked toys is a gun. NERF, of course, is famous for making plastic weapons that shoot foam bullets. Its Fortnite AR-L Dart Blaster maybe some of their most exceptional work, however.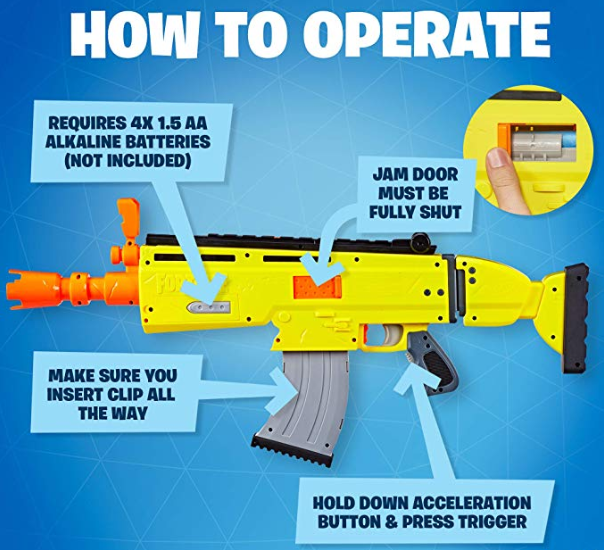 Taking on the appearance of the Scar assault rifle, this weapon shoots 10 darts from its magazine, which does come off to reload. Included in the packaging is 20 official NERF darts and an acceleration button so you can power up your shot.
With any popular game, there are bound to be action figures made. Since Fortnite features such a wide range of characters with its many skins, it's only right that one of the most popular toys is an action figure.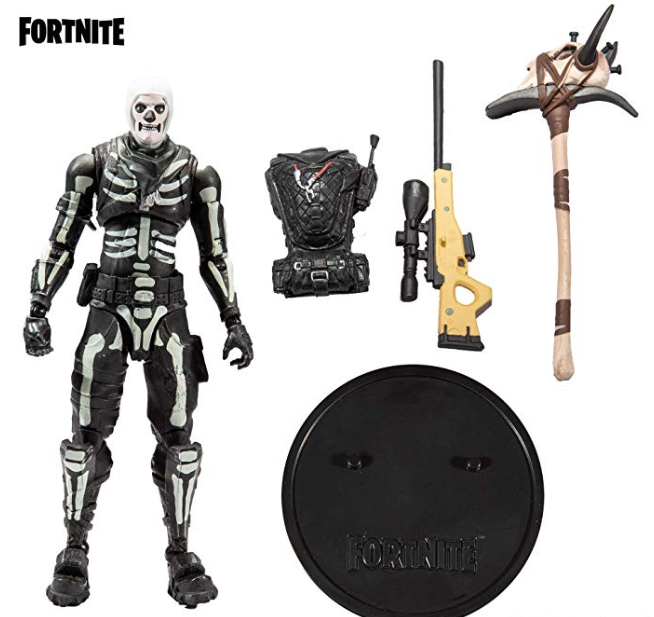 Produced by McFarlane Toys, this action figure is of the Skull Trooper skin introduced in the very first season of Fortnite. Also on the action figure is a pickaxe, back bling, and the game's well-know bolt action sniper rifle.
Funko Pop! are some of the most well-known action figure producers in the world. The company is famous for turning cultural phenomenons into figures with tiny bodies and big heads. So, naturally, they have a ton of Fortnite options to choose from.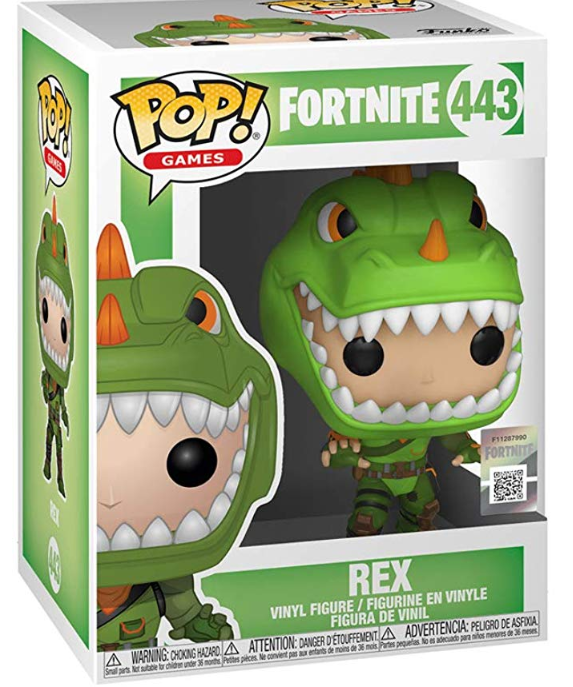 However, we're going to go with Rex, a popular dinosaur skin introduced in 2018. This Pop! is unique in the fact that it features both a human and animal, giving you the best of both worlds.
With our last item, you receive multiple different toys. The main attraction, however, is the pinata, which looks exactly like the Loot Llamas from Fortnite. And, like in-game, you can fill the llama up with tons of action figures and toy weapons and then bust it open.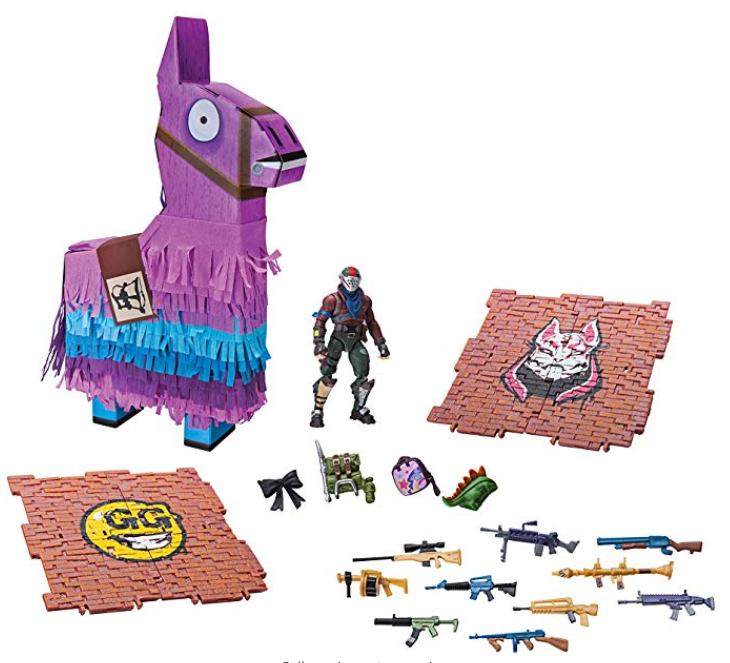 Besides the Llama Pinata, you receive a Rust Lord action figure, four back blings to customize him with, and 10 small, plastic weapons from Fortnite. Also, there are two brick walls with sprays from Fortnite that you can assemble and disassemble.
This article includes affiliate links, which may provide a small compensation to Gamepur.