Best Warlock Subclass In Destiny 2 (PvE & PvP, Ranked)
Warlocks are pretty popular in Destiny 2. Here's what we think about the best subclasses available and how they rank.
For all you aspiring space wizards out there, Destiny 2 has everything you need when it comes to zapping and blasting baddies. Here's how each Warlock subclass stacks up against one another.
Subclasses in Destiny 2 are plentiful thanks to new additions and changes that were introduced between the Beyond Light and Lightfall expansions. Stasis and Strand have shifted the meta quite a bit, thanks to the crazy crowd control capabilities that came along with them. That's not to say that the original three of Solar, Arc, and Void aren't competitive anymore. Thanks to the changes in 3.0, every Warlock subclass is very competitive and customizable, so be ready to compete.
Related: Players Pay Homage to Deep Stone Lullaby's Composer Amid Destiny 2 Layoffs
Warlock PvE Sub-Classes Ranked
As fans of PvE, we've definitely put all the subclasses through their paces, and the differences between their effectiveness are quite minimal thanks to the many fragments available. Exotics also play a part in their effectiveness, so if you have any you want to use, it's completely viable to build around them. Here's how they rank in PvE:
| PvE Tier | Element | Subclass | Why You Should Pick It |
| --- | --- | --- | --- |
| S | Strand | Broodweaver | Strand is a great class with a lot of good versatility. If you're planning to be an all-around force on the battlefield, then Broodweaver's are exactly what you're looking for. We found that the subclass worked best with the Swarmers Exotic Legs. This allowed us to make more threadlings. |
| S | Arc | Stormcaller | Arc makes it to S tier for one reason and one only: the exotics. It was extremely easy for us to find exotics like Vesper of Radius and Crown of Tempests that are lootable for F2P players and are great for continual pressure. Stormcaller also received a huge boost in overall damage for all arc-related powers. |
| A | Void | Voidwalker | In terms of Void gameplay, there's a special place in our hearts for explosive gameplay (literally), so you can't go wrong with this choice. We found that the ability to recharge your grenades with exotics like Contraverse Hold and Nezarec's Sin is amazing for clearing rooms. |
| A | Solar | Dawnblade | When it comes to team-based gameplay, there's no subclass better or more welcomed than a Dawnblade. In our experience, Solar is pretty easy to get a handle on in general, and exotics like Sunbracers and Lunafaction Boots (which are both F2P) were great when we preferred to be further away from the action. Even when it comes to the Dawnblades' super, we had the option to damage foes and heal allies simultaneously. |
| A | Stasis | Shadebinder | Stasis has seen a really big nerf in recent years, thanks to its incredible performance when it was first released. Nowadays, it's still pretty good for PvE thanks to its crowd control and area-of-effect abilities. Unfortunately, we found that its best exotic, Osmiomancy Gloves, are only available if you have The Witch Queen Expansion. |
As of Season 22
Warlock PvP Sub-Classes Ranked
PvP has seen many changes when it comes to the effectiveness of sub-classes. It's very difficult to get the balance right when it comes to varying skill levels of players, so there's been many complaints in the past that's altered the tier list drastically. Warlocks in particular has seen some weird design choices in terms of the latest subclasses, but overall, it has the best selection in the game, in our opinion. Here's how every Warlock sub-class stacks up as of Season 22 PvP:
| PvP Tier | Element | Subclass | Why You Should Pick It |
| --- | --- | --- | --- |
| S | Solar | Dawnblade | Dawnblade is the best PvP subclass, arguably, in the entire game. When trying it out, It had it all: mobility, damage, and healing. We tried it with the Ophidian Aspect and the Rain of Fire exotics, which make our airborne approach pretty unstoppable. If you like soaring through the air, this is the best choice. |
| S | Stasis | Shadebinder | Shadebinder is the only subclass from the Stasis tree that survived the nerfs relatively intact. This is mainly due to the still powerful crowd control capabilities present in the kit. When players rushed at us with short-range power weapons and supers, we had plenty of freezing capabilities. We tried the Osmiomancy Gloves like their PvE counterpart, and was able to get off some really cool stuff using Coldsnap Grenades. |
| A | Arc | Stormcaller | Stormcaller is still in a good place in PvP and has mobility that's almost on par with Dawnblade. In fact, when we had trouble finding a build that worked for us when pursuing Dawnblade, we ended up giving Stormcaller a try. It was great, especially when we paired it with the Getaway Artist exotic from the Forsaken DLC. |
| A | Void | Voidwalker | Voidwalker is another great choice for short-range mobility, particularly with its blink ability, which we use to teleport a short distance. It's very skill-based, and many other rankings will likely have this subclass near the bottom in PvP, but it's very popular in the community from what we've seen. If you're into fast-paced gameplay, then this subclass, along with the Transversive Steps exotic, is pretty solid. |
| B | Strand | Broodweaver | Broodweaver is a sad case, as its Hunter and Titan counterparts are some of the best subclasses Destiny 2 has to offer. In our experience, the abilities are nice to look at, and the super can be great for finishing off players, but the situations in which that will be feasible are next to nonexistent, especially at higher levels. If you have access to Lighfall, then you should definitely look for the Swarmers exotic legs. This gives you an extra mechanic for tangled spawns: For instance, when we destroyed a tangled spawn, we were able to get some more threadlings which helped with clearing enemies. |
As of Season 22
S-Tier Sub-Classes
When coming up with the S-Tier subclasses, we wanted to choose the classes with the best utility and versatility. It's not easy to make solid builds in Destiny 2, so having more options is a great way to simplify the process, especially for free players. This is why sub-classes such as Dawnblade for PvP and Broodweaver for PvE are in this category, as they give players that freedom for builds. It also doesn't hurt that the best exotics for these subclasses are lootable for all F2P players.
A-Tier Sub-Classes
The A-tier is a weaker version of the S-tier subclasses in terms of performance and versatility. If you take Stormcaller in PvP, for example, you'll see that the mobility is similar to the Dawnblade, but it's much clunkier in execution if you don't have a great feel for the gameplay. This is something that may be addressed in future patches, so don't be discouraged if you enjoy playing with classes like the PvE Shadebinder and PvP Voidwalker.
B-Tier Sub-Classes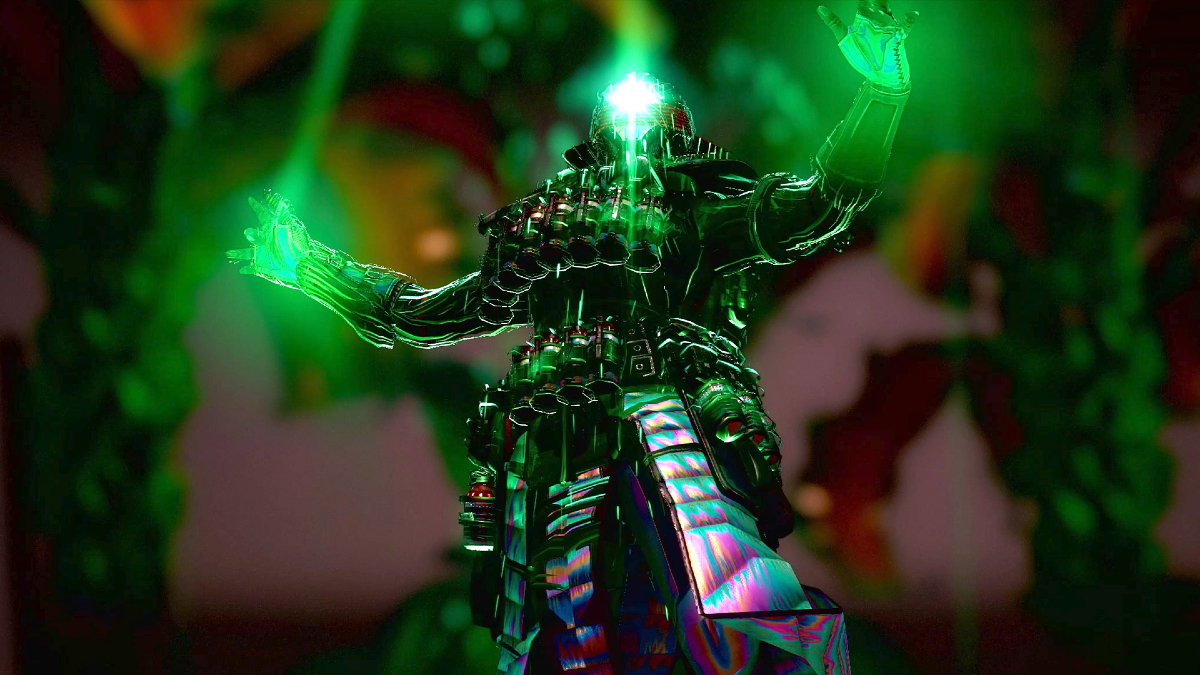 The B-Tier is pretty lonely on our list, as only the PvP Broodweaver was worthy of being ranked so low. This is due to the out-of-place power kit that the Broodweaver has at its disposal. For example, Super is great for clearing foes in PvE, but in a PvP setting, most players are going to be jumping around or maneuvering to your flank for it to do any lasting damage. That's if they don't decide to snipe you from a few meters away. Overall, an unoptimized choice with badly outperformed kits.