How to acquire the Bushranger Seed and bring it to the Reality Tree in Fortnite Chapter 3 Season 3
A questline tailor made for gardeners.
For part two of Fortnite Chapter 3 Season 3's Vibin' questline, players will take numerous lessons from The Scientist on how Reality Seeds function. Though, things will quickly become complicated as the NPC eventually tasks players with finding the single Bushranger plant on the map and taking its seed to the Reality Tree. Here's how to complete this mysterious challenge and earn its XP rewards.
Where to find the Bushranger Seed in Fortnite
Although The Scientist doesn't lend much of a description, the Bushranger is a large plant that has petals that closely resemble a rose. It can be found west of Coney Crossroads, on the opposite side of its nearby river (as marked below). You can then interact with the Bushranger to pick up the seed and bring it to the Reality Tree. However, if you are eliminated before getting to the tree, you will need to complete this part of the quest once more.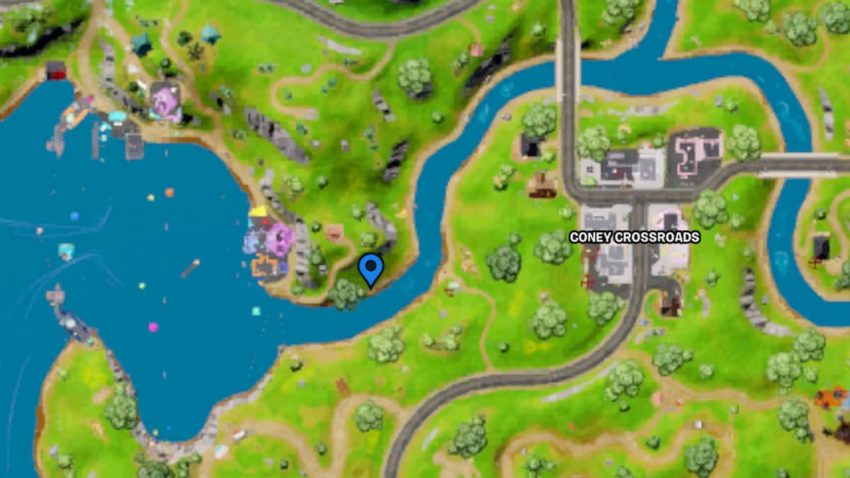 Related: Where to find the Ripsaw Launcher in Fortnite Chapter 3 Season 3
How to plant the Bushranger Seed near the Reality Tree
The Scientist may only tell you to simply bring the seed to the Reality Tree, but it will need to be planted in order to finish the entire quest. This can be done by finding and going near the concrete pot that is placed next to the right side of the Reality Tree. As pictured below, the pot sits across the water from Reality Falls' log cabin. After it's planted, the quest will give you an additional 7,000 XP and a new challenge requiring you to establish an Uplink in Reality Falls, Tilted Towers, or south of Shifty Shafts.
Aside from the Vibin' questline, we recommend also exploring the game's new Island Hopper challenges. This string of quests can be done exclusively in Creative Mode and offers a bundle of colorful cosmetics at no cost, such as the Macaw Darkwings Back Bling and the gorgeous Tropic's Beak Pickaxe.